Welcome to Kestrel Games!
We are a small team of four with 25 years' experience in games development behind us, having worked on projects ranging from indie zero budget mobile to multimillion dollar triple A titles — and every single one has been an excellent learning experience!
Please stop by and enjoy the ride!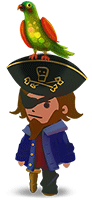 Visit our website to sign up for exclusive updates and previews of our games! (No spam!)